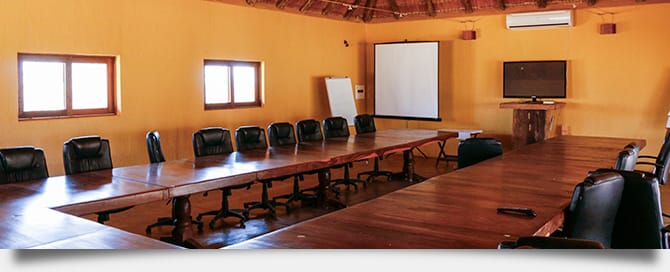 If you are looking to take your conference out of your office boardroom and into the pristine bush, then look no further than Madikwe Game Reserve.
Madikwe is an easy five hour drive or even easier one hour flight from Johannesburg; from Gaborone by road takes less than two hours. Combine this with the fact that Madikwe is completely malaria free, and you've got one of South Africa's most accessible private reserves.
Various lodges and accommodations in the reserve can cater for conference groups of varying sizes and will equip their state of the art conference venues according to your needs.
Spectacular game viewing can be enjoyed in Madikwe as well as the excellent service, food and drink offerings that are a hallmark of Madikwe, making it the perfect place to mix business and pleasure.
Why Book with us:
Our experienced consultants all have extensive knowledge of the park and its variety of first rate accommodations.
We will make sure we find the best venue for your conference needs.
We will ensure that you get preferred rates for your conference in Madikwe