Madikwe Family Suites
Lodges that offer family suites within Madikwe Game Reserve are generally best suited to families and groups with young teens and adolescents. Prime examples would be the Family Safari Suite at Impodimo Game Lodge, which sleeps 6 guests including two children under the age of 12, as well as the two exclusive Safari Suites located at Jaci's Safari Lodge.
Comfort and style are still important factors throughout these lodges and visiting families will adore the spacious units provided for them. Many of the accommodation options earmarked here as being family-friendly fall into the luxury and ultra-luxury categories. Expect a premium Madikwe experience that is tailored to suit families and large groups.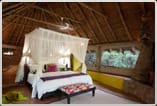 Jaci's Lodges focus on providing guests with personal attention and outstanding service as well as luxurious accommodation.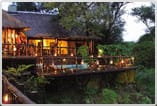 Beautifully situated on the banks of the Groot Marico River in the heart of Madikwe Game Reserve, the Madikwe River Lodge offers guests a place to relax and unwind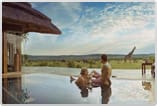 Experience an unforgettable African bush adventure during your stay in the Madikwe Hills Private Game Lodge nestled inbetween the privacy of archaic Tamboti trees.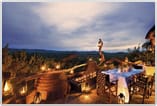 This luxury Safari Lodge harmonizes perfectly with the natural surroundings of the location and ensures an unforgettable adventure in this unique reserve.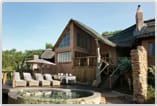 This 5- star luxury game lodge offers everything the visitor could want from a retreat in the bush. The lodge offers daily dawn and dusk game drives escorted by a professional ranger in the Madikwe Game Reserve.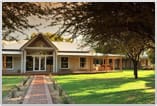 The peaceful and comfortable Morukuru Lodge is the perfect setting for a star-bright night out in the African bushveld.